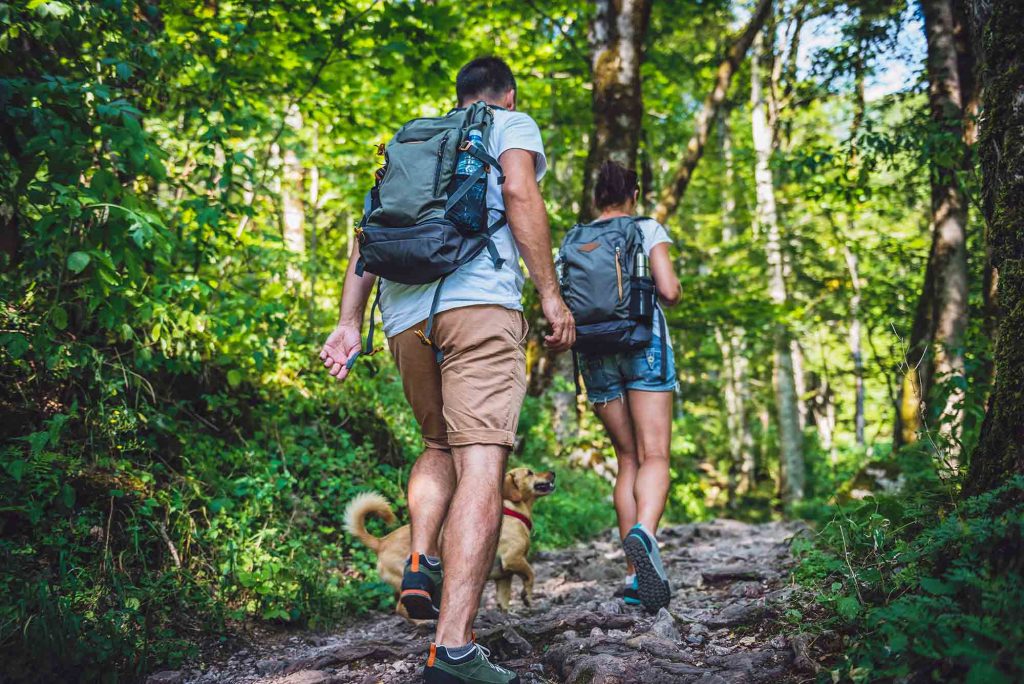 Have you been spending too much time on the couch? Has your dog been giving you the stink eye every time you pass by the leash? It might be time to dust off those running or hiking shoes. There's nothing quite like outdoor walks with your dog to get you motivated.
The team at Clairmont Animal Hospital has compiled a few pointers to keep your pet safe, as well as some local suggestions for good fun and exercise.
Safety First: Going on Walks with Your Dog
Before you grab the leash and head outside, make sure you brush up on summer pet safety tips. Be a dog walking pro with the following suggestions:
Make sure your dog is trained, responds to your commands, and is socialized before venturing out in public.

Dog parks and other dog-friendly places can be a great choice, as long as you protect your pet with the necessary

vaccines and parasite preventives

.

Bring plenty of waste bags, as being a responsible dog owner means cleaning up!

Shared water bowls can be a nightmare when it comes to parasites and illness. Bring your pet's own water and bowl.

Keep your pet on a leash at all times (unless you're at an off-leash park).
Whether you're on a trail or in a wild, natural area, additional precautions should be taken when going on walks with your dog:
Prevent your dog from investigating any wild animals, including dead ones.

Keep your dog on a leash, even if they're well-trained.

Ensure that your pet's vaccinations and parasite preventives are up-to-date.

Bring plenty of water, a collapsible bowl, and some snacks for rest breaks.

Avoid inclement weather. Keep an eye on weather patterns throughout the day.
Keeping it Local
Now for the good stuff! Below are some of our favorite local trails and walks that both you and your dog will enjoy:
Where are some of your favorite places to go on walks with your dog? We'd love to hear about them at your next appointment or comment on our Facebook page. In the meantime, if you have any questions, please give us a call. Happy trails!