Pets can suffer from allergies just as humans do. Caused by an overreaction to what are known as allergens, allergies in pets can cause discomfort and pain. Left untreated, these symptoms can lead to more serious health issues, including respiratory and cardiac problems.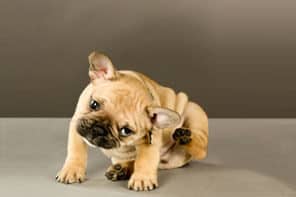 We offer allergy testing for pets that suffer from sensitive, itchy skin and skin allergies that include:
Chemicals
Dust mites
Fleas
Foods
Metals and plastics
Pollens
Prescription drugs
Spores
To detect these potential allergens and others, our veterinarians will perform simple blood tests (serum only) to check for sensitivity. If a reaction is detected, your veterinarian will prescribe a treatment regimen based on your pet's health needs and environment.
How Will You Treat My Pet's Allergies?
Once your pet has undergone allergy testing, our veterinarians can offer a number of allergy treatments, some of which include:
Allergy shots
Flea control programs
Shampoos
Specially recommended diets
Tips on household cleaning
Topical and internal medications
Symptoms of Pet Allergies
If your pet is experiencing any of the following symptoms, you should seek veterinary care immediately, as these may be signs that your pet is suffering from allergy or dermatological issues:
Hair loss
Licking
Red, scabby, or irritated skin
Runny eyes
Scratching
Sneezing
Swelling
Vomiting and/or diarrhea
Symptoms such as these are often a sign of a medical condition and should not be ignored. In severe or advanced pet allergy cases, we can also refer your pet to a veterinary dermatologist for more extensive testing.
To learn more about our allergy testing and dermatology treatments, please contact us today.