If your pet is facing cancer, we are here to help you both. At Clairmont Animal Hospital, we offer pet cancer treatments that include:
Chemotherapy — Traditional oncology treatments are often effective in treating and curing a number of pet cancers.
Laparoscopy and biopsies — Through the use of high-resolution cameras or incisions, our veterinarians can determine the extent of your pet's cancer.
Minimally invasive pet surgery — When possible, we use minimally invasive surgical procedures to treat your pet's cancer, minimizing pain and maximizing recovery time.
Traditional pet surgery — Traditional surgery can be very effective in removing many pet cancers and preventing them from spreading.
Seek Professional Cancer Treatment for Your Pet Immediately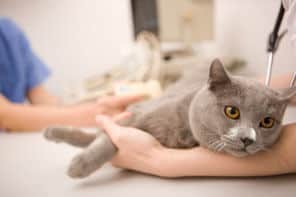 Just as with all veterinary illnesses and diseases, early detection is crucial in providing your pet with his or her best chances of surviving cancer. If you believe that your pet is ill or have noticed changes in his or her behavior or eating patterns, please contact us as soon as possible.
Our veterinarians will work closely with you to provide as much information as possible to make the best decisions regarding your pet's cancer treatment options. In cases where additional or more advanced treatment is necessary, we can refer you to a veterinary oncology specialist.
Our philosophy in caring for pets is that there is always something we can do to help our patients. Contact us today to learn more about your pet's oncology options.