Veterinary internal medicine encompasses diagnosis and non-surgical treatment and management of a broad range of complex and advanced diseases. The skills of our highly trained staff, fully equipped in-house diagnostic equipment, and mobile services allow us to handle a wide range of internal medicine cases and set ourselves apart from so many other veterinary facilities.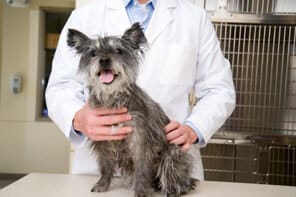 Through the use of internal medicine, our ability to treat your pet does not end with routine care, but rather it only begins there. From treating diabetic patients to our ultrasound unit, our special areas of veterinary care include internal medicine for pets.
Internal Medicine Cases We Treat
Our veterinarians are trained and skilled in handling many veterinary internal medicine cases, including those involving the:
Bladder
Colon
Gastrointestinal tract
Heart
Kidneys
Liver
Respiratory tract
Spleen
Tools and Procedures That We Utilize to Treat Your Pet
We provide each of our patients with individualized care and often incorporate internal medicine treatments such as the following:
Blood pressure monitoring
Colonoscopies
Cytologies
Endoscopies
Endoscopy
Intensive care oxygen therapy
Non-invasive biopsy and aspiration
Radiology
Splenectomies
Ultrasounds
Ultrasonography
While our in-house laboratory enables us to conduct a variety of tests internally, we also utilize external labs in order to treat a wide spectrum of cases and offer the best care possible.
If your pet has special health care needs that require advanced diagnosis or treatment, do not hesitate to contact us for assistance. Our veterinarians are always here for you and your pet.